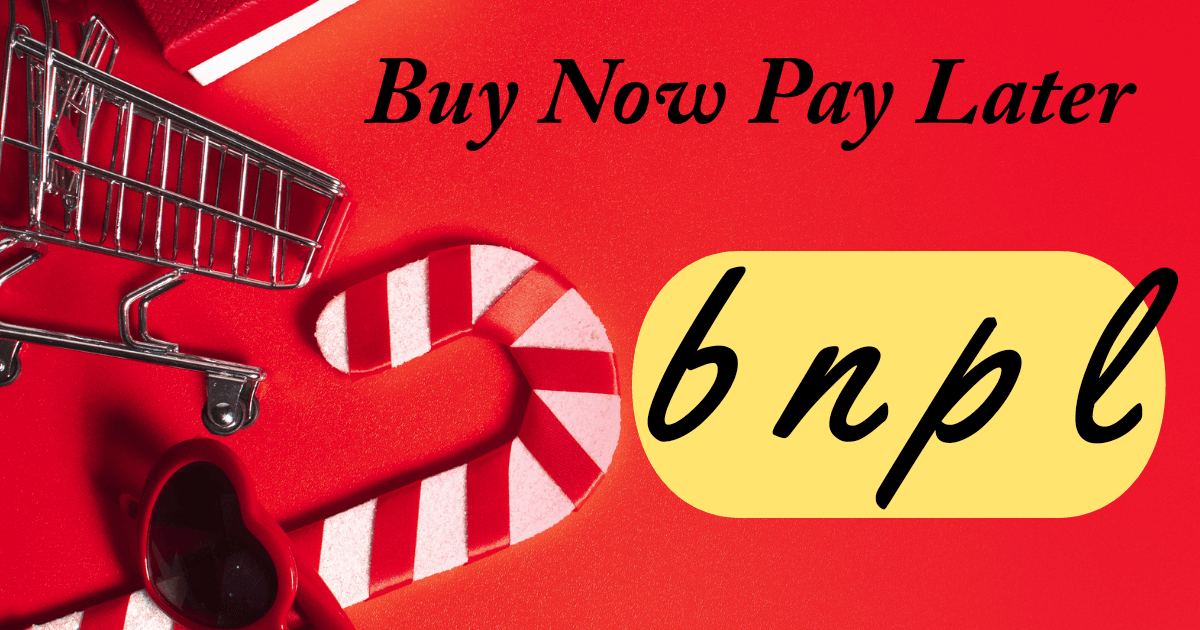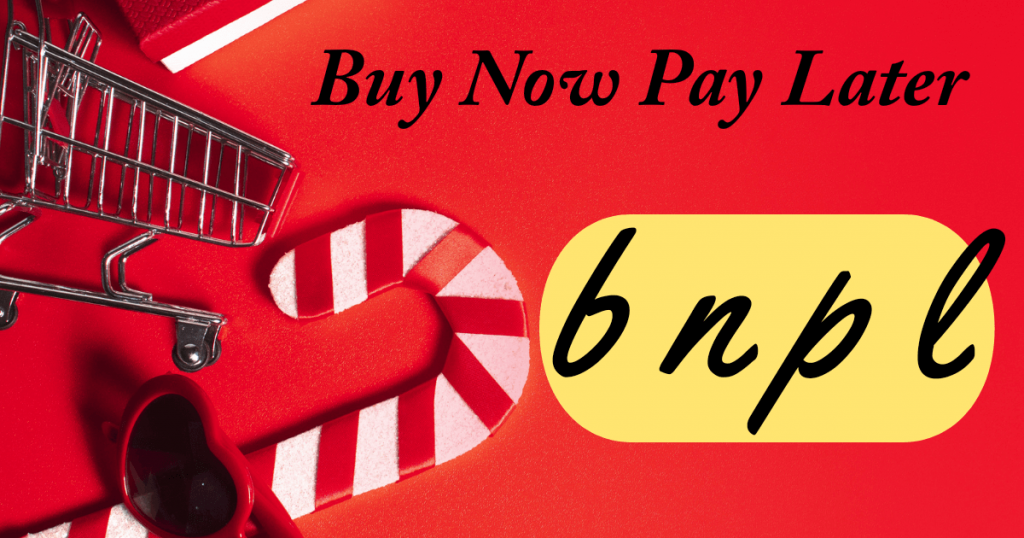 BNPL (buy now pay later) as the name suggests can be defined as the partial/full amount you pay for a product/service at a later point of time with a 15 to 30 days interest free period. BNPL is smaller Credit given to a customer for a shorter period of time. Based on this model, various payment systems of BNPL model had been innovated by various Fintech and traditional Banking & Financial companies. It is treated as a potential replacement of Credit Cards but not as a Credit Product. Recently many startups and big corporates had taken the BNPL plunge. Right now the Market size is $ 3 billion to $ 3.5 billion which can grow upto $ 50 billion by 2026(Research Firm – Redseer) Appeal to younger population, Millenials, Gen Z & Below 40 population. Also, people with lower credit score or no credit score would be very much willing to take the BNPL services.
BNPL Premises
India is basically a Debit friendly market. Credit Card penetration in India is very less when compared to the US and European Markets. With the entry of a vast young population who are willing to splurge and are credit hungry. Credit Cards and BNPL are growing rapidly. There are innovations happening at a very rapid pace in these sectors. According to Tracxn, there are around 6066 Fintech Startups in India with 33 of them having focus around BNPL.
Regulations around BNPL
There are several guidelines for companies by RBI while giving Credit, either Banks or NBFCs only can give Credit, there are also rules regarding FDIs (Foreign Direct Investments) into Financial entities and treatment of operators under the Payments Act which governs the Payment Systems, who can provide such services. Such service providers need approval from RBI.
Due to such reasons most Fintechs providing BNPL, partner with existing NBFCs or Banks to provide various services. Most NBFCs treat BNPL as a short term unsecured loan kind of product.
Though BNPL entities had partnered with Banks/NBFCs, some of them do take on the exposure into their own Balance Sheets as deferred payments.
Credit Score agencies like Experian had already started taking data on BNPL credit. Equifax and Transunion are in the process of taking these data.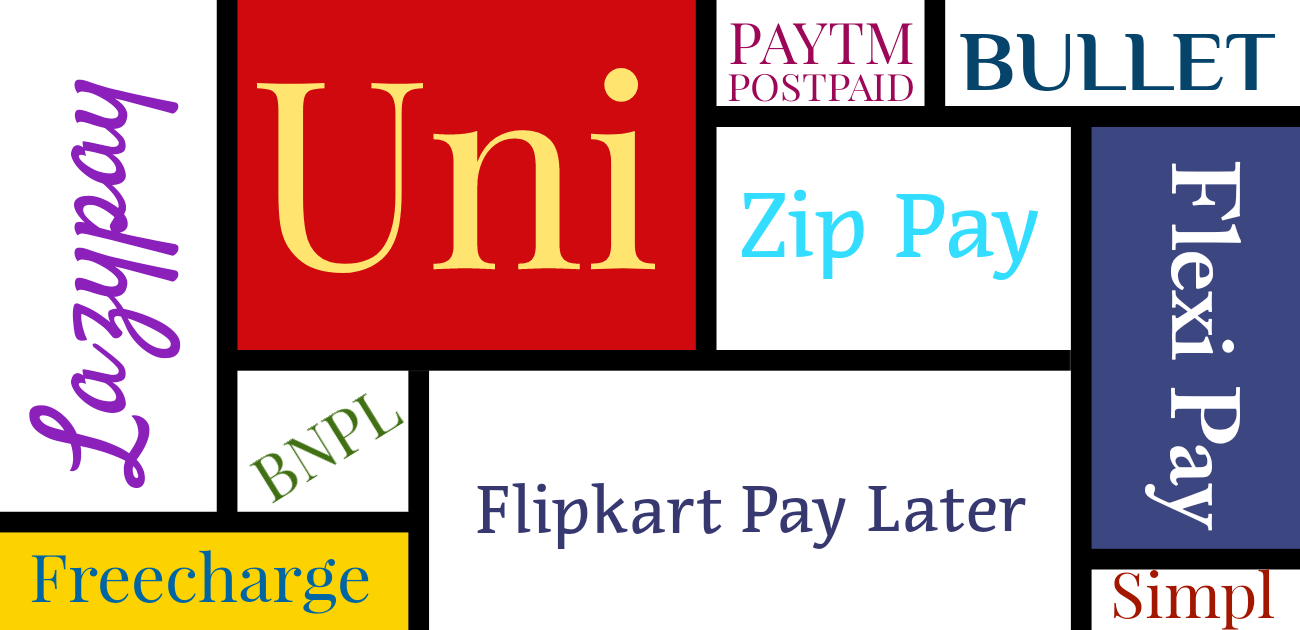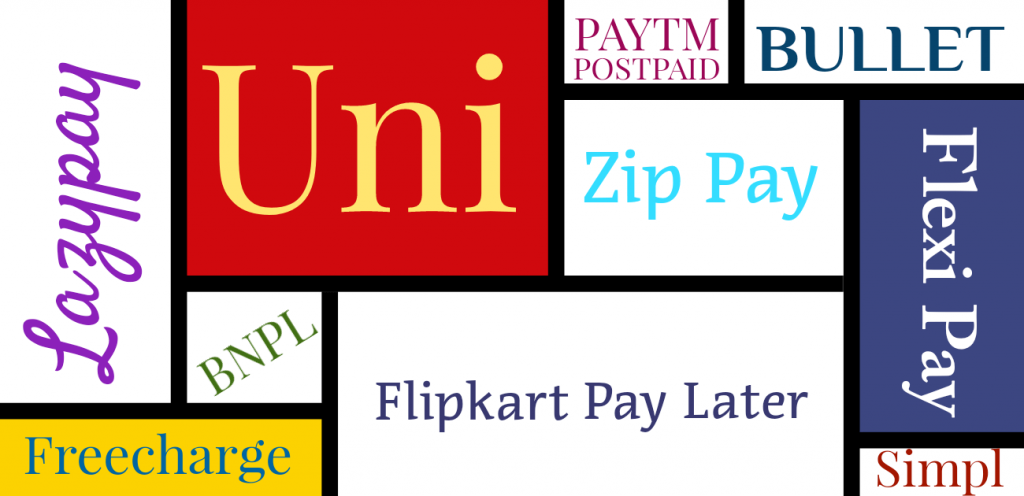 Examples of BNPL
e-Commerce
Flipkart pay later and other Partner platforms like Myntra & 2GUD – 30 seconds approval process, upto 70,000 instantaneous credit, pay next month or in EMIs
Partner Bank – IDFC FIRST Bank
Amazon – Pay next month or in 3/6/9/12 months, immediate Credit available
Partner Bank – Capital Float or IDFC FIRST Bank
Banks
HDFC Bank(Flexi Pay), Axis Bank(Freecharge) & ICICI Bank(Pay Later)
Edtech
Byjus (Lazypay) & Unacademy (Capital Float)
Others
Mobikwik Zip Pay Later, Simpl Pay Later, Paytm Postpaid, Ola Money Postpaid, LazyPay, Bullet- Pay Later, Uni Card (RBL & SBM as Banking Partners), Sezzle – Buy Now, Pay Later, Zest money
How BNPL entities make money?
When a borrower defaults on a repayment schedule. These entities charge high interest rates. Also, most of these BNPL entities are tied up with various brands and have partnerships in terms of Marketing, Services, Promotions etc.
Also, many of the entities are heavily funded and are yet to get into revenue generation and profit making stages. They are still trying for Market validation.
What will happen if you don't repay the loan/money taken from a BNPL player?
It's a very tricky situation as BNPL players of Fintechs don't want this to be treated as Loan to avoid regulations. So, in case of default they do charge huge interests and in some cases they become very creative, post facto they create a loan in the books of the Banks/NBFCs. They have their calling agents deployed and also regular communication channels put in place to urge the customer to repay. They even ban the customer from the platform to make further purchases.
Will Buy Now Pay Later transactions affect the Credit Score?
Yes it will affect your Credit Score. Credit Agencies had already started or in the process of taking these data which means it will affect the Credit Score, but there will be limits set for this purpose. While taking the BNPL option, you should be careful enough to check the minimum amount beyond which it will be reported as a loan/credit to be reported to the agencies. This will vary from company to company. So, read the terms and conditions carefully before availing the BNPL services. This might positively or negatively impact your credit score.
Advantages of BNPL
BNPL helps these new entrants in building a Credit Score
Make them financially educated
Also cater to their immediate needs viz purchase, skilling up, credit etc.
Less risk for lending companies as ticket size is low
No hidden charges and transparent
Disadvantages of BNPL
Most of these young populations are very new to the Credit system, they were targeted by these Companies & Startups either through predatory marketing or by making it an aspirational product thereby putting peer pressure
Fear of huge NPAs if not regulated properly
As the young populations are prone to splurge and rash about spending and the income source is not constant, fear of Credit Score being impacted by bad repayment behavior
Lesser amount of Credit available
No benefits in terms of rewards, cashbacks etc
No minimum amount to pay option like Credit Cards
Conclusion
According to our analysis. BNPL or Buy Now, Pay Later had entered the Indian Market at a very crucial point of time. With more than 70% young population having full digital access, low cost data and the willingness to accept newer technology and explore products like eCommerce, playing games like pubg, playing fantasy sports like Dream 11, online games like Rummy, consuming content through Youtube, Netflix, Hotstar, Amazon Prime. BNPLs road is very easy as Credit Card had not entered the way it should had. Already Credit Card as a product was present since decades yet they are just starting up in India. Compared to Credit Cards, BNPL product accessibility and reach and ease of access is very competitive. The only catch is the end users or the common citizens should be educated and then they should decide.
Financial literacy is much much needed at school level in a country like India with around 1.3 billion population in order to build a community of good Credit history.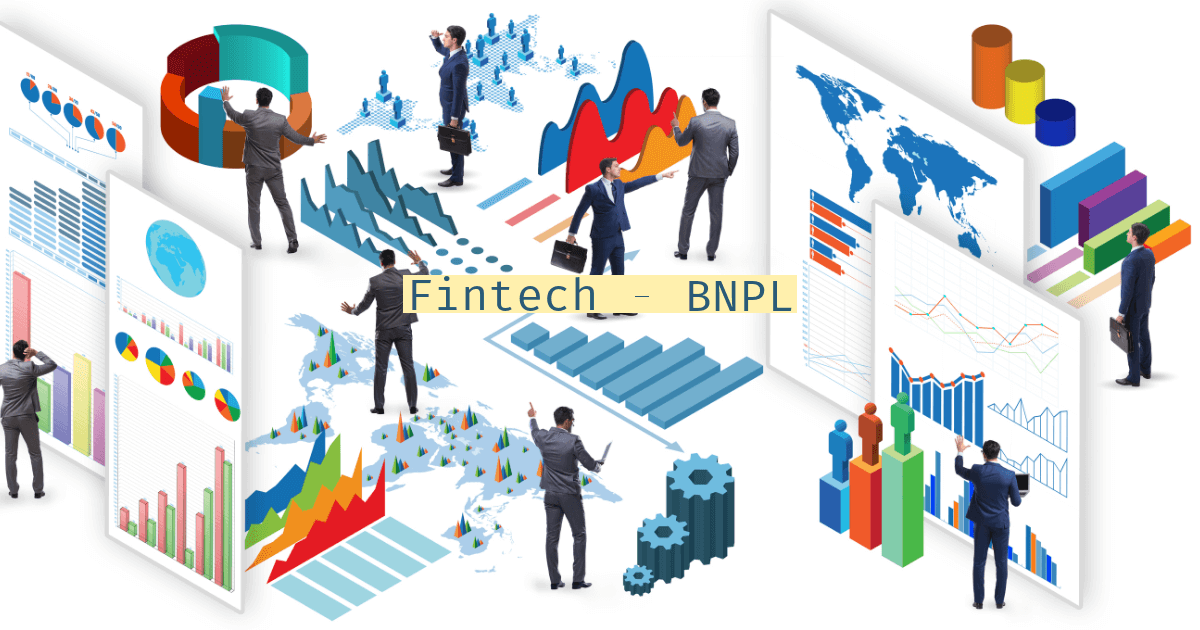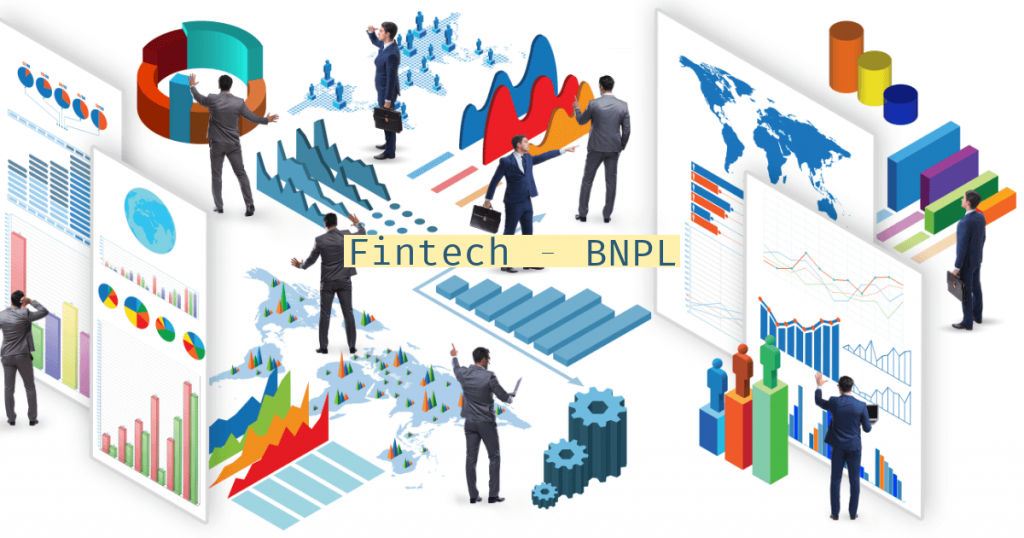 What is the full form of BNPL?
BNPL stand for Buy Now, Pay Later
What is Buy Now Pay Later?
Buy Now, Pay Later as the name suggests is a new Fintech model of paying for a product or service at a later point of time, you might have to pay some amount now or nothing. The repayment could be interest free easy EMIs to be paid within a month or over a period of time.
Will I get BNPL?
If you have a Credit History, then you will be easily get BNPL services. But for most small ticket purchase you might not need a Credit history.
Will BNPL (Buy Now, Pay Later) purchase affect my Credit Score?
Yes if it is mentioned by the service provider.